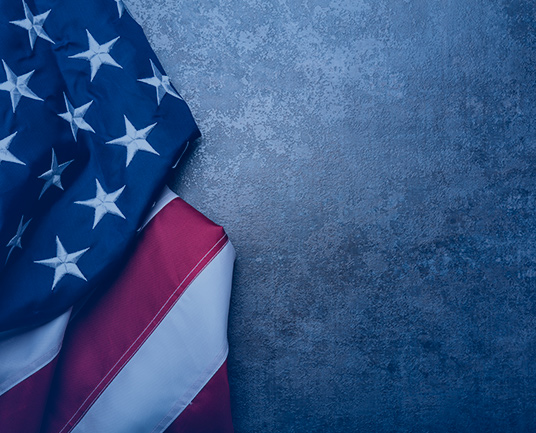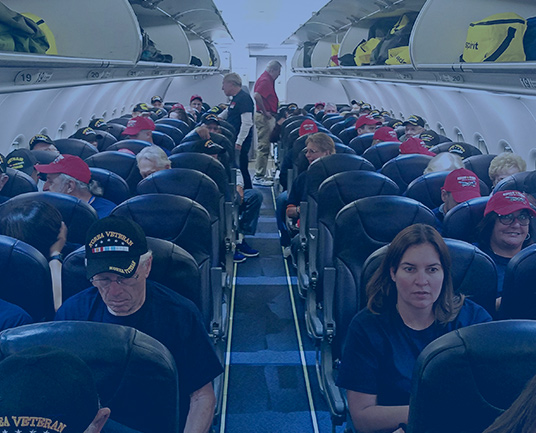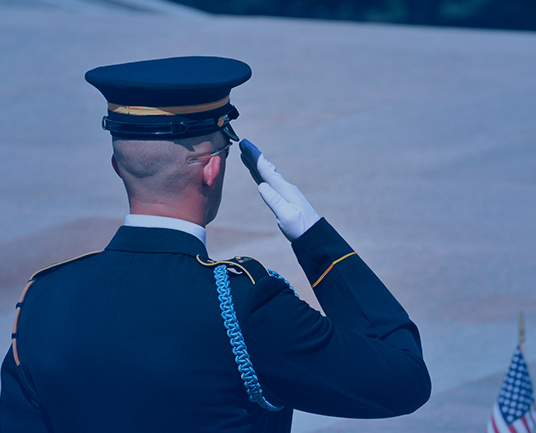 Essential To Our Success
---
A guardian serves as a trained, traveling companion to our Honor Flight participants. Many guardians are friends, children or grandchildren of the veterans, but many others are citizens who give of their time, spirit and funds to spend a day in living history. Guardians are responsible for providing safety, comfort and friendship for veterans who range in age from their late '60s to occasionally even older than 100.
Guardians are essential to the success of every Honor Flight. Without these patriotic Americans, we would not be able to carry out the dreams of so many veterans, enabling them to see the memorials built in their honor.
Through a nearly 18-hour day, guardians will be asked to treat these heroes as if they are family and ensure that every veteran has a safe, memorable and rewarding experience.
All guardians MUST attend a guardian training session prior to flight day. During this training, we will cover safety and health concerns and just as importantly, how to ensure that each veteran has the best possible experience. Every aspect, potential scenarios and details of flight day will be discussed.
Priority is given to family members and friends of veterans to be part of our guardian team. Spouses, significant others, fiancées or partners are NOT allowed to travel as guardians. When filling out a guardian application, it is important that you indicate the veteran you wish to accompany. After family members, priority is given to active duty personnel and guardians who have previously flown.
In order to ensure the safety of all on the flight, Guardians are selected based on a number of factors. Available spots are filled on a first-come, first-served basis. Also, each veteran is only allowed one guardian.
Some guardian requirements:
Must be at least 18 years old and no older than 72.
Must be able to push a wheelchair or an Honor Chair, as we call them, through much of the day. Also, assisting, NOT LIFTING, veterans into or out of the Honor Chairs, or up and down a few stairs.
Pay a guardian fee of $400 (for round-trip airfare, luxury buses, meals, police escort, a few souvenirs and an experience you will long remember). Fees are due a few weeks before scheduled guardian training. They can be paid through our secure website or mailed to our PO Box.
Attend a three-hour mandatory guardian training session. At guardian training, you will receive the name of your veteran, and yours and your veteran's flight gear. Conference call training sessions are offered only for guardians who live out of state or three hours or more from the training site.
Guardian Application
Below is our standard Guardian Application. If you want to fill out a Guardian Application that includes a payment option for your Guardian Fee, please CLICK HERE.
---
Interested In Taking An Honor Flight?
Feel free to contact us for more information or fill out our easy online application to get the process started.
Apply Now!