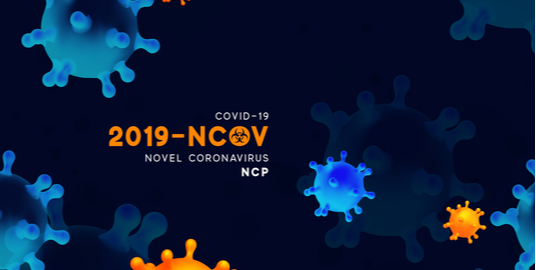 Events Postponed
---
Unfortunately, we have had to postpone our upcoming April and May flights due to the Coronavirus Pandemic. As soon as we know more about when those event can be rescheduled we will add them as events to this website as well as put out that information across our social media accounts.
We hope all of you are being safe and we hope to get back to normal operation as soon as we get past this global phenomenon.
From Our Chairman
---
Dear HFSF Family,
As most of you know I reached out to you on March 30, 2020, to advise you of the decision of the Honor Flight Network (HFN) to direct all Honor Flight hubs to postpone Spring 2020 flights because of COVID-19. That earlier message is appended again below.
On June 11, 2020, the HFN reached out again to HFSF and all of the 133 other nationwide Honor Flight hubs, located in 45 states. The Board of HFN had to make the heart-wrenching decision as to whether Honor Flight hubs, like HFSF, can and should conduct their Fall 2020 flights amid continuing COVID-19 recovery. HFN determined, for a number of reasons related to veteran health and safety of our older and more-vulnerable veterans, as well as Washington DC likely restrictions, to mandate that all 133 Honor Flight hubs also postpone all of their flights for the balance of 2020. Accordingly our September and October 2020 flights must now also be postponed until Spring 2021. This is doubly sad for our HFSF veterans, since most of those scheduled for our September and October flights had previously been scheduled for our April and May 2020 flights.
Veterans and guardians that have been scheduled for the September and October flights will be contacted by HFSF Board members and volunteers about re-scheduling to our Spring 2021 Honor Flights, currently planned for April and May, 2021. Exact dates for these flights are currently being worked out with all of the providers of the myriad number of services we at HFSF provide to honor these revered veterans.
Your HFSF Board and Committee Chairs are planning right now for alternative activities to recognize these veterans who served their country with honor from 50 to 75 years ago, while we also plan for our 2021 flight season. Much like the recent HFSF parades to honor those whose flights have been postponed, we plan other safe activities between now and March 2021; and with the help of our amazing HFSF Volunteer Corps we will continue during these non-flying months to let these heroes know how much we care about them. .
We are heartbroken to have to make this second flight postponement decision, and look forward to honoring our esteemed South Florida veterans now and during next year's HFSF flights.