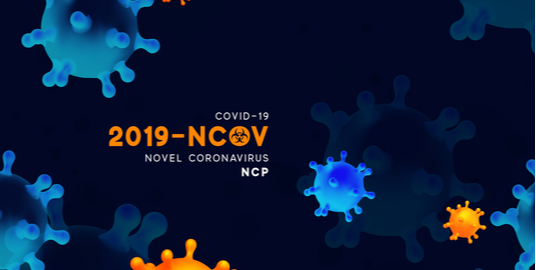 Events Postponed
---
Unfortunately, we have had to postpone our upcoming April and May flights due to the Coronavirus Pandemic. As soon as we know more about when those event can be rescheduled we will add them as events to this website as well as put out that information across our social media accounts.
We hope all of you are being safe and we hope to get back to normal operation as soon as we get past this global phenomenon.
From Our Chairman
---
Thanksgiving seems the perfect time for our all-volunteer charity to pause, recognize and give thanks to our remarkable community of supporters and volunteers, as well as our nation's oldest veterans. We also though this an opportune time to update you all on current events and some exciting fundraising news for the organization.
While our 2020 flight year was grounded due to the pandemic and an abundance of caution around safety for our nation's eldest war veterans, Honor Flight South Florida - in partnership with the communities in which we live - continued to make every effort to ensure our veterans who had a flight cancelled in 2020 know we are still here thinking about them. If you follow us on social media, you've seen the many Honor Parades and supply drops we have done in communities all over South Florida - and we're not done yet. The work we have done bears witness to the extraordinary dedication of so very many of you, and the appreciation we have for our veterans.
Over Veterans Day, we partnered with Operation Gratitude to assemble and deliver 300 gift bags to our 2020 flight veterans and residents of the Alexander Nininger State Veterans Nursing Home in Pembroke Pines. And since March - many of our volunteers and followers - have contributed in ways that make our community special - taking care of our veterans, delivering emergency supplies, sending birthday cards. It's been a difficult year to put a pause on our flights, but extremely uplifting to see how much our community has shown it cares.
Our most recent parade coverage from WSVN-Channel 7 gives a glimpse into the parades and happiness we're bringing out to our veterans and their families.
In other news....
We are extremely grateful to announce Honor Flight South Florida has again been extended a very special Gift Matching opportunity from a private donor this holiday season, doubling all donations made to HFSF between 12/1 and 12/24, up to a total of $5,000! If we raise $5,000 - this donor will match $1 for $1 up to that amount, resulting in a $10,000 impact to help us keep our vets flying in 2021.
This incredibly generous opportunity will allow us to continue to fly our South Florida combat veteran heroes from World War II, the Korean War and the Vietnam War.
Every $1 you donate becomes $2, doubling your impact in partnership with our generous donor.  Your $10 = $20 and covers the cost of the t-shirt our veterans wear proudly on flight day and beyond. Your $100 = $200 and covers the cost of 15 veteran lunches on flight day. Every $200 = $400 and allows us to send 1 deserving veteran to Washington D.C.
This holiday season, consider a donation in memory of a beloved veteran in your life, or in honor of a living veteran you know and love. A gift to Honor Flight is a wonderful way to pay homage to their service and allow Honor Flight to continue our mission to transport every willing and able combat veteran to Washington D.C. to see and reflect at the Memorials built in their honor. Donations are tax-deductible. We are a 100% volunteer organization, and nearly every dollar we raise goes to flying our veterans. If you've flown with us, attended a Homecoming or other event, or know someone who has - you've seen the donations of our community at work.
DONATIONS CAN BE MADE IN SEVERAL WAYS:
  1.  Securely on the Honor Flight South Florida website with a credit card, debit card or Bank ACH transfer (https://www.honorflightsouthflorida.org/donate) - in the comments field at the bottom of the page add the word "Matching".
  2.  Mail in a check made payable to Honor Flight South Florida, P.O. Box 16821, Plantation, FL 33318 - write "Matching" in the memo portion of the check
  3.  On Tuesday, December 1, "Giving Tuesday," we plan an online Facebook campaign - you can donate there for the match as well.
Thank you in advance to those able to contribute to this worthy cause; if you cannot, please share within your circle of family-friends-colleagues-neighbors, as there may be others touched by this opportunity who are able to.
We have also opened an Honor Flight South Florida online store at www.shophonorflight.com. We're building up our inventory, currently selling shirts, caps and some patriotic accessories and items. Honor your favorite veteran with a gift from Honor Flight South Florida this holiday season! Stop back again soon for even more items!
To all of our followers and volunteers - we cannot thank you enough for continuing to believe in the importance of our Mission. To the many veterans of WWII, Korea and Vietnam conflicts, those that we have honored in the past, or will serve during the coming years, know that you also have the thanks of Honor Flight South Florida and a grateful nation.  Happy Thanksgiving to you all.