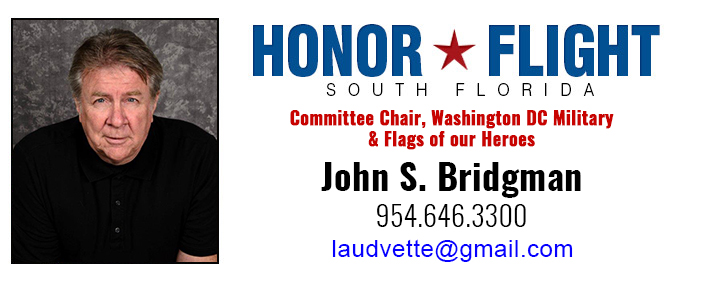 John is a retired insurance executive from Allstate Insurance Co. as a senior account executive for 28 years. He was also a catastrophe supervisor on call for various disasters nationwide. Prior to and during his insurance background, he was a commercial pilot and flight instructor as well as an aerobatic pilot with Pompano Aviation Group under the direction of Clint McHenry. Additionally, he held all ratings as a fixed wing and helicopter pilot except balloon and glider. No engine, no John. He was a 3rd generation pilot as his Grandfather was a barnstormer with his certificate signed by Orville Wright. John's father was a member of the Army Air Corp in Burma and John was an Airborne Radar and Navigation Specialist and crewmember in the U.S. Naval fighter squadron VF-114 and was deployed to Vietnam aboard the USS Kitty Hawk.
John has graduated from Valley Forge Military College and The United States International University with additional courses at Wittenberg University, Ohio State and Florida Atlantic University. He has also held the Florida Insurance licenses 620, 220, 215, Series 6 and 63 while at Allstate Ins.
He is proud to be a Buckeye from a dairy farm in London, Ohio where he learned about God, Country, family and volunteerism. Now fully retired, he volunteers proudly for Calvary Chapel Military Ministry as a veteran counselor, The Red Cross Broward Chapter [DSC], Hope South Florida, Ft Lauderdale CERT and Honor Flight South Florida, all of which assist in helping our veterans.
He currently lives in Ft Lauderdale with his wife, Susan. They have 2 grown children and 3 grandchildren.
Interested In Taking An Honor Flight?
Feel free to contact us for more information or fill out our easy online application to get the process started.
Apply Now!