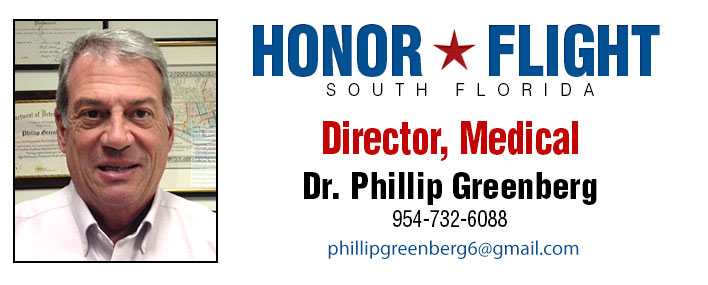 Dr Phillip Greenberg was born and raised in Cincinnati, Ohio. He attended undergraduate school at The University of Cincinnati where he obtained his Bachelor of Science degree in Pharmacy. He attended medical school at The Medical College of Ohio at Toledo where he graduated with high honors as the recipient of the Deans Award, voted by his colleagues and professors as the "Doctor's Doctor" from whom they would ever want to seek medical attention.
He went to Philadelphia to do his medical residency in Internal Medicine at Presbyterian Universality of Pennsylvania Medical Center. He was elected to be The Chief Medical Resident in his fourth year of post graduate work.
After training, Dr Greenberg joined a medical group practice in Philadelphia where he practiced internal medicine for thirteen years. He was one of the first physicians in Philadelphia to care for patients with AIDs when the epidemic erupted. He served on the first medical advisory board for Caremark whose home base was Philadelphia.
In 1996 he turned his passion to our country's veterans and went to work at the Philadelphia VA Medical Center. He became actively involved with many committees both locally and on a statewide level, serving as the Chairman of the Pharmacy and Therapeutics Committee and the Electronic Medical Records Committee. In his four year tenure at the VA in Philadelphia he was responsible for training over 400 clinicians on the electronic medical record.
In 2000 he relocated to the VA in Oakland Park FL as a staff physician and almost immediately became involved with leadership initiatives. In 2004 he was chosen to be the Chief Medical Officer of the Oakland Park Outpatient Clinic. He was responsible for bringing open access to the Oakland Park Clinic which was at the time the first outpatient clinic in all of Florida to initiate Open Access. He lectured throughout the state of Florida on how to bring open access to more than 10 other VAs. He was also a national Consultant for System redesign and assisted many other centers across the nation with access issues. He also oversaw the development, building, relocation , and activation of the new clinic in Sunrise now know to all as The William "Bill" Kling VA Clinic in Sunrise, Fl.
As the CMO for the Veterans of Broward County he has developed many partnerships locally, statewide and nationally including but not limited to the Broward County Coalition, Connected Warriors, The Vet Centers, Broward County Horticultural Society, Impact Broward, and the Honor Flight of South Florida.
Dr Greenberg has always enjoyed teaching others from nursing staff, medical students, residents and mostly his patients. He has always believed in teaching the "why" of everything in life and medicine in order to understand and remember the "what" in life. This philosophy has allowed his patient to make better informed decisions to better enhance their health care.
His passions involve healthy eating, cooking, exercising, entertaining, and caring for 65 orphans in his favorite spot on earth the hills of Honduras. He also has worked in the medical clinic next to the orphanage where he easily sees 100 patients a day.
Interested In Taking An Honor Flight?
Feel free to contact us for more information or fill out our easy online application to get the process started.
Apply Now!